We do so very much love the idea of fairy tales, but sometimes we're sick and tired of this whole "damsel in distress" nonsense. If we were in charge, it'd go something like this: Long, long ago there lived a beautiful princess. Instead of waiting in a tower for someone to compliment her hair or sleeping on a pea-lumpy mattress to prove her worth, she was her own boss, did her own thing, and had fabulous time doing it. And this stunning scallop-edged demi, with its gorgeous dove palate and perfect lace, is for that heroine. Happily ever after.
May We Recommend?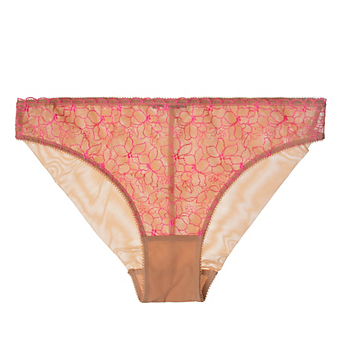 Summer makes us want to be as close to naked as possible, and this barely there mesh backed bikini (very bare plus hot pink petal power) is perhaps better than the real thing.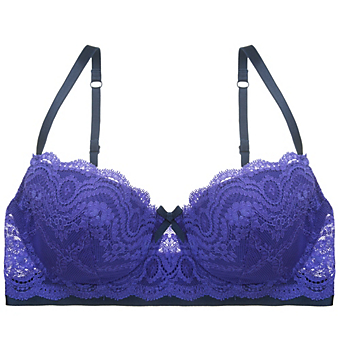 Sure, Tarzan love Jane, but, it's really more important that Jane love Jane. We think she will in this gorgeous stretch-lace molded bombshell silhouette.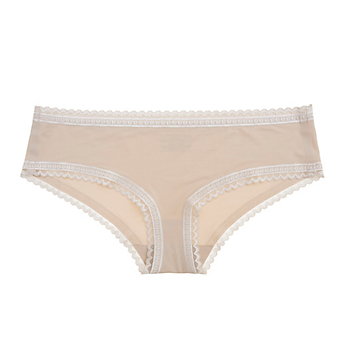 So there's fine (which is, well, just fine)...