We do so very much love the idea of fairy tales, but sometimes we're sick and tired of this whole "damsel in distress" nonsense. If we were in charge, it'd go something like this: Long, long ago there lived a beautiful princess. Instead of waiting in a tower for someone to compliment her hair or sleeping on a pea-lumpy mattress to prove her worth, she was her own boss, did her own thing, and had fabulous time doing it. And this stunning scallop-edged demi, with its gorgeous dove palate and perfect lace, is for that heroine. Happily ever after.
May We Recommend?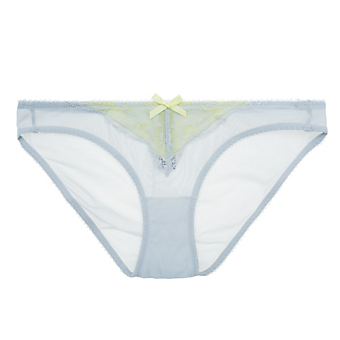 This gorgeous lace bikini is our kind of exotic. Gilded settees and shadowy lanterns not included, but encouraged.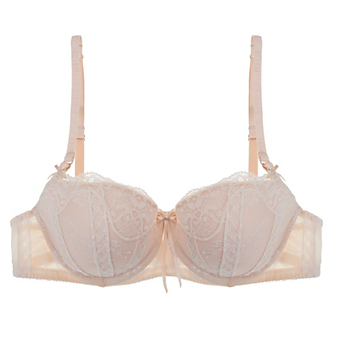 There's a certain French flavour to this sweetly stunning lightly molded Versailles laced balcony bra. It's like champagne and french fries and cassis and macarons. L'amour.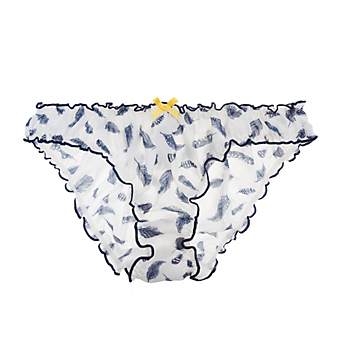 Birds of a feather? Flock right here. Feather strewn ivory and navy pattern is one of our faves this season, and the ruffled edge bikini shape is utterly flirty.
;