We do so very much love the idea of fairy tales, but sometimes we're sick and tired of this whole "damsel in distress" nonsense. If we were in charge, it'd go something like this: Long, long ago there lived a beautiful princess. Instead of waiting in a tower for someone to compliment her hair or sleeping on a pea-lumpy mattress to prove her worth, she was her own boss, did her own thing, and had fabulous time doing it. And this stunning scallop-edged demi, with its gorgeous dove palate and perfect lace, is for that heroine. Happily ever after.
May We Recommend?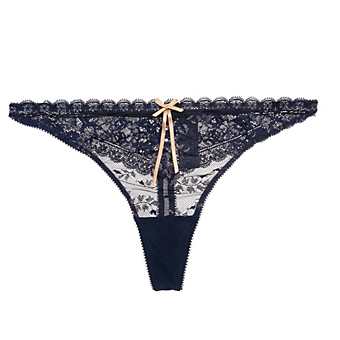 With lovely botanical navy midnight lace, subtly scalloped edges (especially along the cheeky bum), and flecks of luxurious gold this pretty thong is a medina treasure.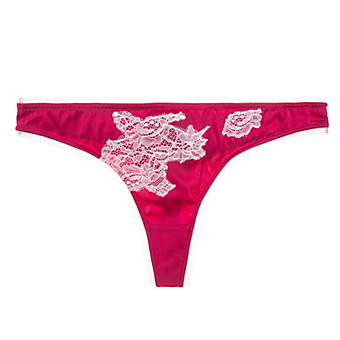 Crimson silk, sugarplum dusted ivory lace appliques, and classically cheeky thong shape make this sweet and festive little bottom the stuff of dancing visions.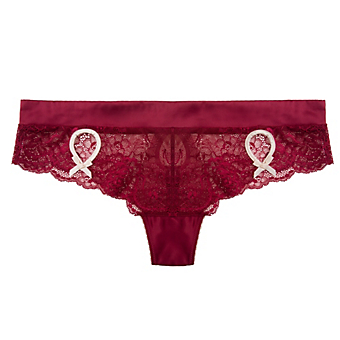 The cardinal and the peacock have nothing on this extremely cheeky luxe and luscious boythong. We think it's finally our turn to shake a tail feather.
;