This stunning V-Bra is quite well-suited to its namesake. What would a woman powerful enough to bring about spring and summer and who spends half of her time with the devil himself wear for a midnight party? Why, this lacy plunge bra, of course. A luscious wide band of pomegranate silk and saturated iris-purple lace triangle deep-v plunge cups are finished with Damaris' signature gold-omega and velvet closure. Perfect for the queen of shades.
May We Recommend?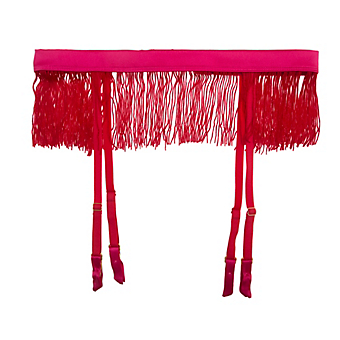 With the really good stories, it's hard sometimes to know what's fact and what's been embellished for the sake of the tale...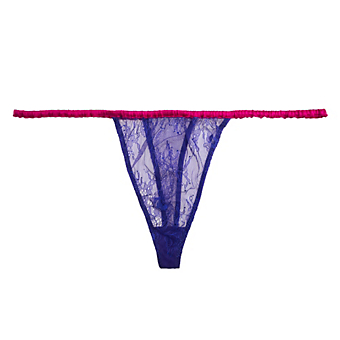 This stunning bottom is quite well-suited to its namesake...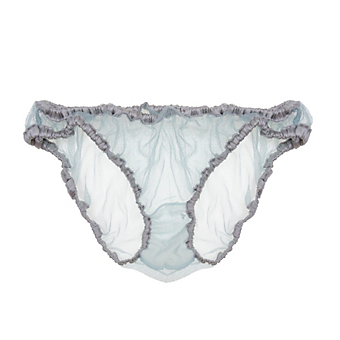 This frost and quicksilver silk-tulle naked knicker is utterly luxurious and lovely, perfect for a queen of winter or a breath of fresh air. Pass the Turkish Delight.