Captivate. Mesmerize. Entrance. Whatever you want to call it, this stunning V-bra does it. Perfectly molded black silk cups, deep plunging cantilevered V wire, and signature omega and velvet closure are such unexpected pairings, so gorgeous on the body, that the ensemble has quite an effect on whoever gazes upon it. Hypnotizing.
May We Recommend?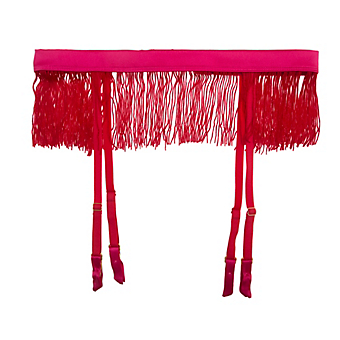 With the really good stories, it's hard sometimes to know what's fact and what's been embellished for the sake of the tale...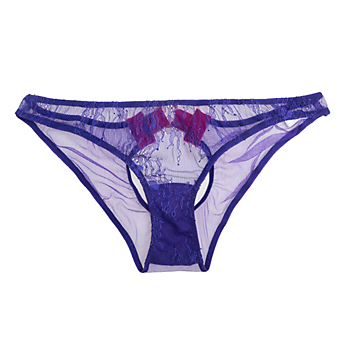 This stunning bottom is quite well-suited to its namesake...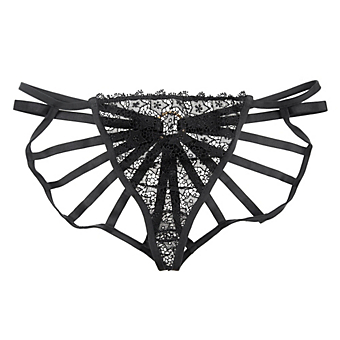 This strappy bottom is so fiercely fabulous we don't think we'd be able to wait for the Prince to come along and awake us with a kiss, rather we'd have to hit the town ASAP.
;