We admit to being a bit voyeuristic, it dovetails nicely with our light exhibitionism. This, though, is a whole other level. One that goes way beyond not pulling the shades. This is voyeurism/exhibitionism at it's most perfect (with a little light bondage thrown in for good measure, Mr. Grey). Bordelle's signature strapping- custom satin elastic panels- perfectly hug the body in all the right places, making for a jaw-dropping effect. Show. Off.
May We Recommend?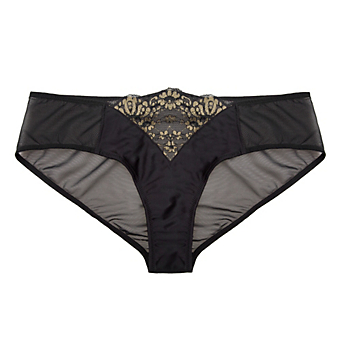 A rare exercise in the subtle for Bordelle...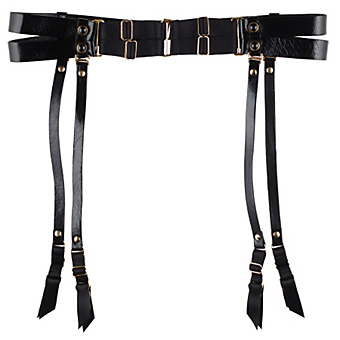 Wait, did you just say something? We're having a hard time concentrating...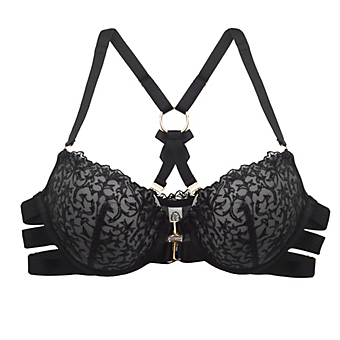 We like bells. We like whistles. This stunning push-up bra (with its bold strapping, convertible racerback, front closure, and 18k detailing) has all the bells and whistles.
;