We admit to being a bit voyeuristic, it dovetails nicely with our light exhibitionism. This, though, is a whole other level. One that goes way beyond not pulling the shades. This is voyeurism/exhibitionism at it's most perfect (with a little light bondage thrown in for good measure, Mr. Grey). Bordelle's signature strapping- custom satin elastic panels- perfectly hug the body in all the right places, making for a jaw-dropping effect. Show. Off.
May We Recommend?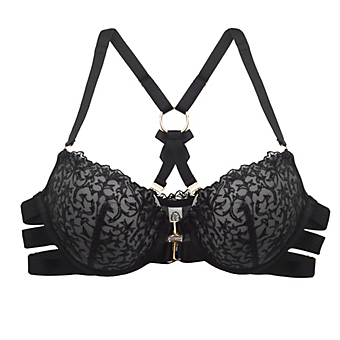 We like bells. We like whistles. This stunning push-up bra (with its bold strapping, convertible racerback, front closure, and 18k detailing) has all the bells and whistles.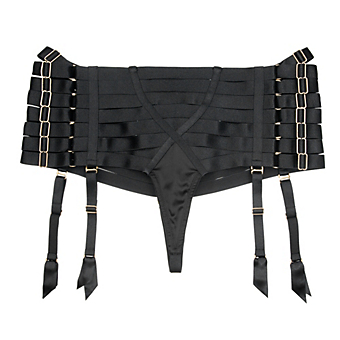 This bondage bottom is almost dangerously sexy. Wide bands of signature elastic, removable garters, and a zip-back closure that finishes with a removable, ouvert gusset? Ahem.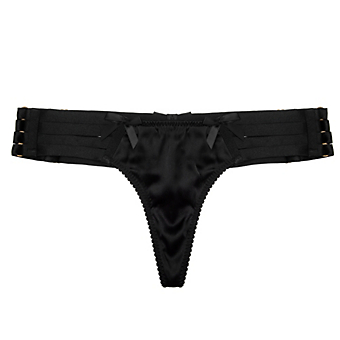 Whether you're performing center stage at the Kit Kat Club or behind-closed-doors for an audience of one, this gorgeous bondage-inspired thong is cabaret-ready.