May We Recommend?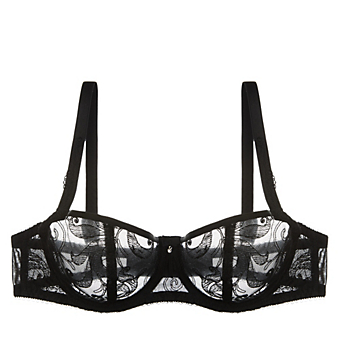 Starting at a B cup and going to a G, this underwire bra is as seductive as it is totally flattering. Evidence that gorgeous comfort should'nt require any sacrifices.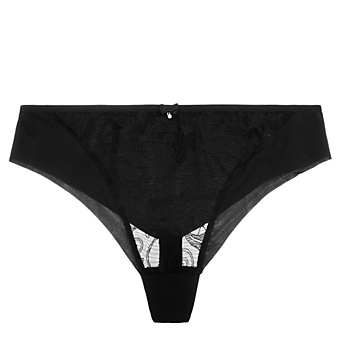 Seduction, meet wearability. With its brilliant rolled hem edge (invisible under clothes) and gorgeous Swiss filigree embroidery (begging to be shown off) this one is fierce.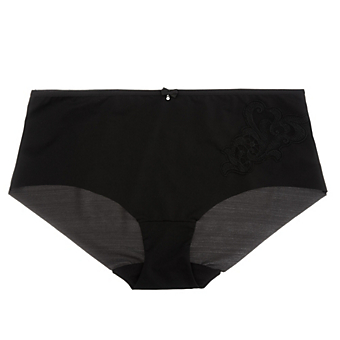 This noir shorty bottom, with its rolled mesh hems and Swiss filigree, is effortlessly comfortable, totally cheeky, invisible under clothes, and fierce under nothing.