When the first girlfriend out of all of our friends had the first baby out of all of our friends, we all freaked out a little bit and asked her a ton of questions, natch. The thing we'll always remember is when she said "You know, I don't feel that different but I wish all of my baby gear didn't scream 'I've given up!'" So, when the little guy was born, we got her this. Being a mother doesn't mean you don't deserve something beautiful that feels great. In fact, it's just the opposite.
May We Recommend?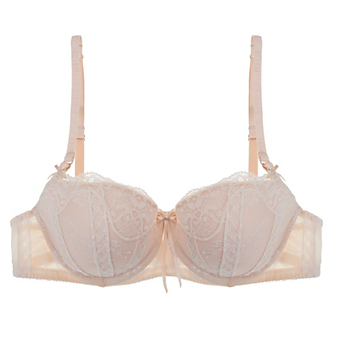 There's a certain French flavour to this sweetly stunning lightly molded Versailles laced balcony bra. It's like champagne and french fries and cassis and macarons. L'amour.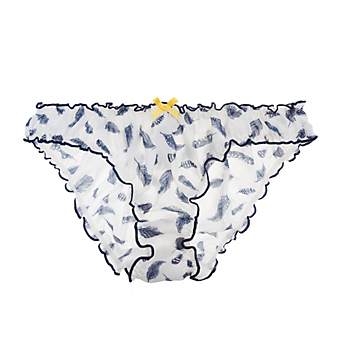 Birds of a feather? Flock right here. Feather strewn ivory and navy pattern is one of our faves this season, and the ruffled edge bikini shape is utterly flirty.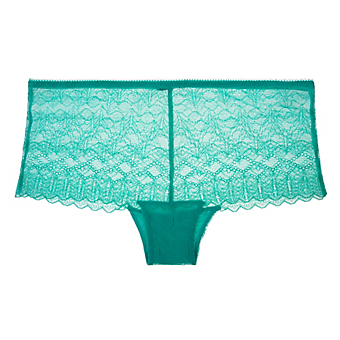 This luscious wide-sided mermaid green and Pacific blue scalloped edge French Knicker is made for a beach babe. Just as the sun sets, this is ready for the Green Flash.
;