When the first girlfriend out of all of our friends had the first baby out of all of our friends, we all freaked out a little bit and asked her a ton of questions, natch. The thing we'll always remember is when she said "You know, I don't feel that different but I wish all of my baby gear didn't scream 'I've given up!'" So, when the little guy was born, we got her this. Being a mother doesn't mean you don't deserve something beautiful that feels great. In fact, it's just the opposite.
May We Recommend?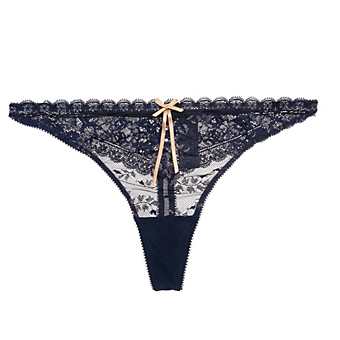 With lovely botanical navy midnight lace, subtly scalloped edges (especially along the cheeky bum), and flecks of luxurious gold this pretty thong is a medina treasure.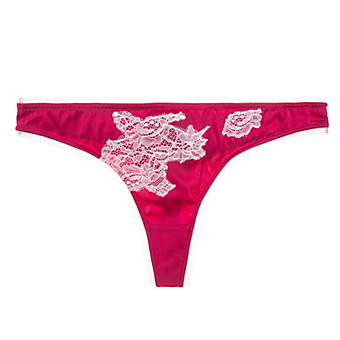 Crimson silk, sugarplum dusted ivory lace appliques, and classically cheeky thong shape make this sweet and festive little bottom the stuff of dancing visions.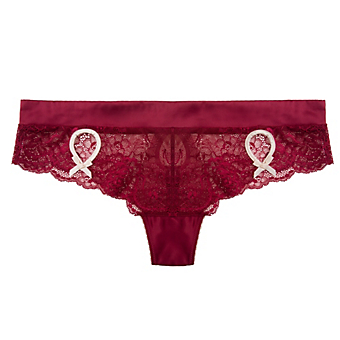 The cardinal and the peacock have nothing on this extremely cheeky luxe and luscious boythong. We think it's finally our turn to shake a tail feather.
;