When we first moved to New York, we arrived in November. The handsome bartender at our first local dive told us "You think it's great now, You Just Wait until spring. The very air is charged with electricity and it feels like anything is possible. And everyone will want to kiss you". That is pre-cisely how we feel about this staggeringly gorgeous long-line bustier from Stella McCartney. The cobalt silk and covet-worthy botanical print are simply electric, and, wearing it, everyone wants to kiss us. Spring has arrived.
May We Recommend?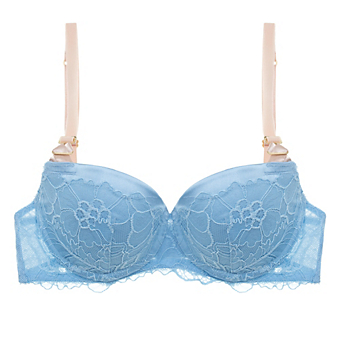 Ever so delicate, and perfectly charming, this lightly molded, azalea floral, perfected contrasted demi balconette is like a charm-school exercise. Pleased to meet you.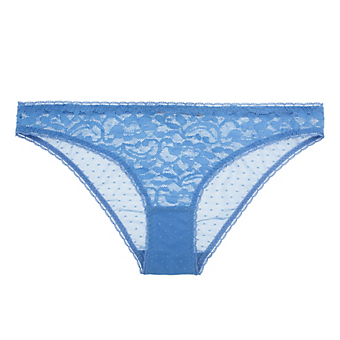 This mantilla-lace and swiss dot bikini is so sky-blue brilliant that even just looking at it is a breath of spring fresh air, which is exactly what we need about now.
;