When we first moved to New York, we arrived in November. The handsome bartender at our first local dive told us "You think it's great now, You Just Wait until spring. The very air is charged with electricity and it feels like anything is possible. And everyone will want to kiss you". That is pre-cisely how we feel about this staggeringly gorgeous long-line bustier from Stella McCartney. The cobalt silk and covet-worthy botanical print are simply electric, and, wearing it, everyone wants to kiss us. Spring has arrived.
May We Recommend?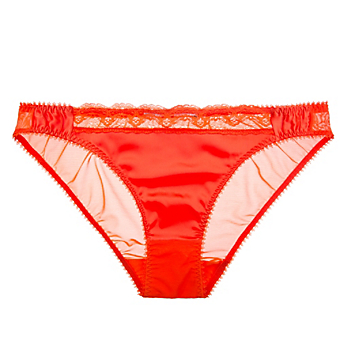 Like the absolutely perfect shade of lipstick, this is one of those things that makes us feel like a woman. Not a girl or a lady, but wo. man. It's a powerful feeling indeed.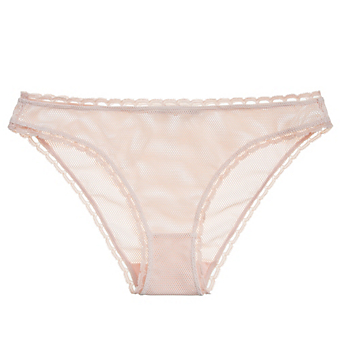 With girly scalloping, blush palette, and classic shape, this one is pin-up glamorous. Made of sheer, soft, and matte brushed fishnet, though, it's also truly modern.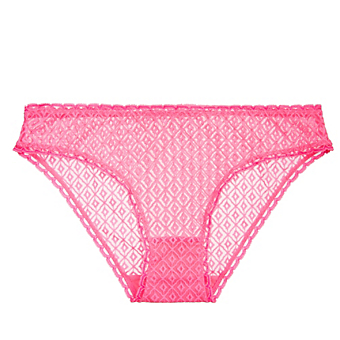 Step into our office, and just try to relax. This super saturated bubblegum pink, graphically embroidered cheeky bikini is our kind of therapy. Retail therapy.