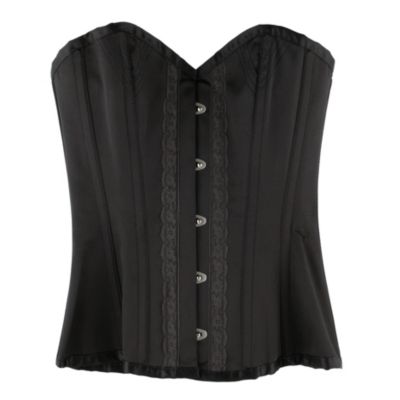 This stunning corset from Myla is a little bit vargas girl, a little bit rock'n'roll. There's the classic black silk corset shape- va-voom straight stays cinch in the waist and practically vault the decolletage up to the sweetheart neck. In lieu of traditional back laces (which sometimes make us feel as if we require ladies in waiting to help us get into them) this corset features an ingenious industrial front hook and eye. Strong enough to provide perfect architecture, constructed so as to allow the wearer to seductively undo. Pretty perfect.
May We Recommend?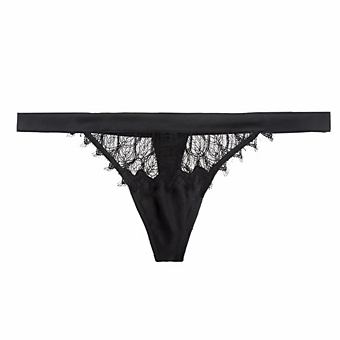 Is this deceptively simple thong the stuff of magic? With moth-wing ethereal eyelash lace (that edges and kisses the body just so) and black silk, we think it just might be.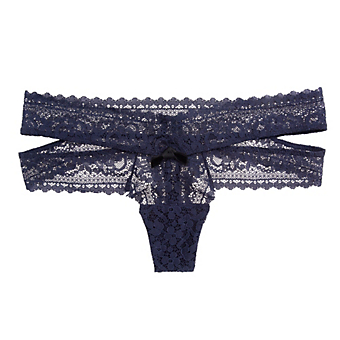 The gorgeous wide bands of midnight dusky lace that are slung just-so across the hips of this beautiful thong is absolutely stunning on the body.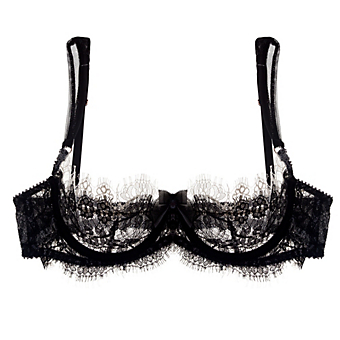 Luxe noir eyelash lace of this barely-demi silhouette is impeccably layered over ivory eyelash for a stunning effect. Heart racing flutter of lace? Perfect on the decollete.
;