If there's anything we love more than black and white contrast, it's pattern play. If there's anything we love more than pattern play, it's embroidery. And if there's anything we love more than a classic demi, it's a side-corseted long line convertible strapless with a gorgeous embroidered black and white pattern, obviously. Let's just say that this this graphic woodcut inspired piece from Lou is utter perfection. Be still our beating Ikat, there's a new print in town.
May We Recommend?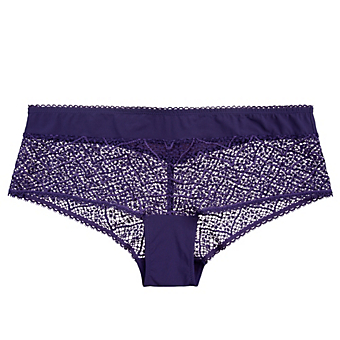 Oh hello, my precious. We are coveting the impeccably wrought embroidery, stunning saturated palette, and divine play of shadow and light of this classic boyshort. Precieuse.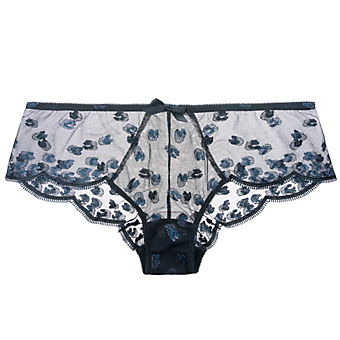 With stunning scalloped edging, and a classic shape, this knicker's embroidery reads like an abstract leopard print, or like delicate fallen petals, on a black, wet bough.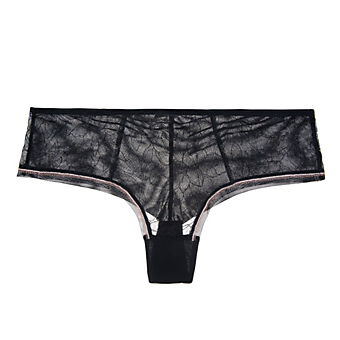 For those of us craving a little noir-fairy-queen-magique, this subtly embroidered botanical French knicker is exactly the kind of moonshadow magic we're looking for.