If there's anything we love more than black and white contrast, it's pattern play. If there's anything we love more than pattern play, it's embroidery. And if there's anything we love more than a classic demi, it's a side-corseted long line convertible strapless with a gorgeous embroidered black and white pattern, obviously. Let's just say that this this graphic woodcut inspired piece from Lou is utter perfection. Be still our beating Ikat, there's a new print in town.
May We Recommend?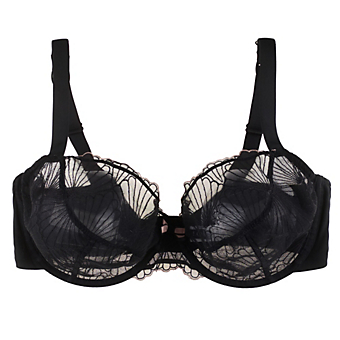 Perhaps on our list of ideal attributes, what we strive for in these covetous lives of ours, is simply to be graceful...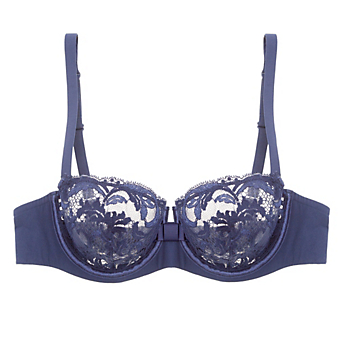 This divine demi is like coffee or champagne or oysters or the beauty of the early morning- we didn't really get it when we were younger, but we love now that we're grown up.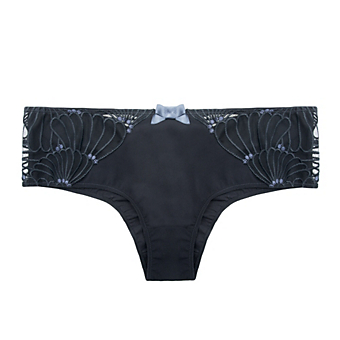 Deco contrasting, pale slate blue stitching and ribbon, perfect wide sides and cheeky bum, and radiant petal embroidery over sheer mesh is deco-Parisian enchanting. Obviously.
;