The vixens at La Perla suggest wearing this and only this under a blazer. We think this hyper molded bustier is more versatile than that: under a wedding dress, under a floaty summer number, under a trenchcoat, under the Miami moon. Or, this convertible piece (removable/adjustable straps) , in a creamy mellow ivory, would look great in a convertible. Rock it, we dare you.
May We Recommend?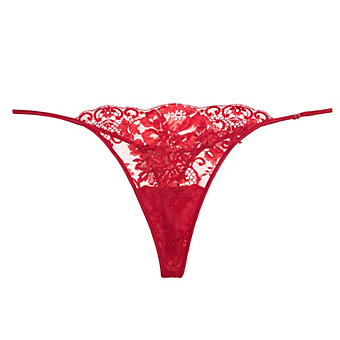 Rarely is barely there as completely stunning as this tiny string-sided thong. If this el color rojo was any brighter and lipstick-luscious we'd arrest it.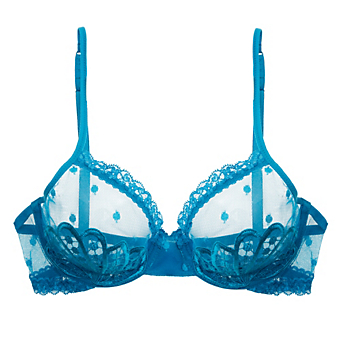 The feeling when night has just fallen and from a sweet warm breeze blows the scent of orange blossoms on the dark air, candles flicker over this deep blue loveliness.
;