Ooh La La! This corselette, our first from UK line Gossard, is perfectly named, which is good because it's also perfect in every other way. We love how the classic corseted shape runs long, almost more like a dress. We also love how it swoops up, gracefully, in the front. We love how the inset cups are lightly molded for coverage (but have additional removable padding for va-voom when you need it). We love the wide band of ribbon at the waist, accentuating our curves just so. We love the delicate grosgrain of the suspenders. We love the removable straps. The Price? Love. Love. Love. Ooh La La.
May We Recommend?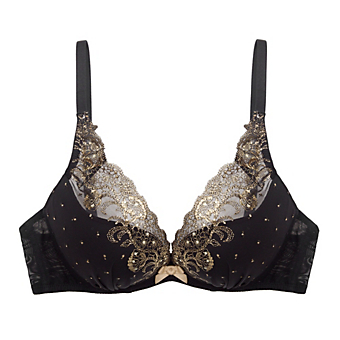 Gilt embroidery on noir mesh as inky black as the night sky, opulent (and functionally flattering) mesh overlay and lush plunge make for an indulgent va-voom demi.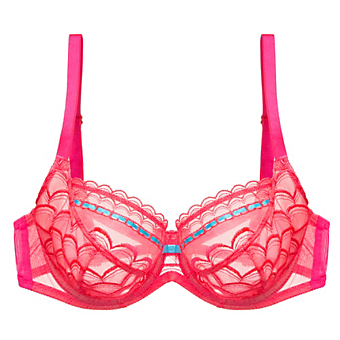 This lacy, mermaid scalloped, electric deco demi is what would have happened if, when Ariel got her legs, she ditched the prince, headed to South Beach, and went out dancing.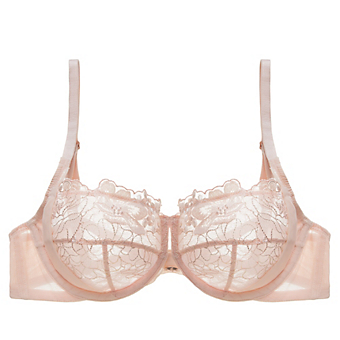 This pale blush pink lace and mesh demi is gorgeous and feminine, as supportive as it is stunning, as lovely as it is totally wearable. Bonjour, mademoiselle!