Ooh La La! This corselette, our first from UK line Gossard, is perfectly named, which is good because it's also perfect in every other way. We love how the classic corseted shape runs long, almost more like a dress. We also love how it swoops up, gracefully, in the front. We love how the inset cups are lightly molded for coverage (but have additional removable padding for va-voom when you need it). We love the wide band of ribbon at the waist, accentuating our curves just so. We love the delicate grosgrain of the suspenders. We love the removable straps. The Price? Love. Love. Love. Ooh La La.
May We Recommend?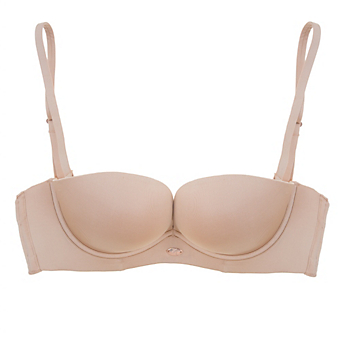 Strapless bras should let the dress shine, and this convertible, plunging, padded, stunner, all you see is perfection.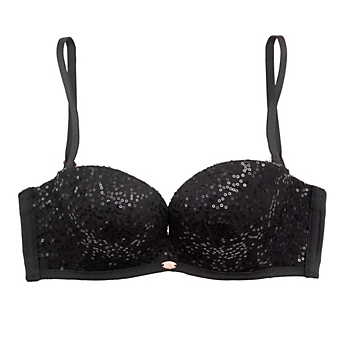 Impeccable plunge and push, onyx sparkle sequin, and bold va-voom convertible strapless shape is Hollywood meets London meets Vegas meets New York City.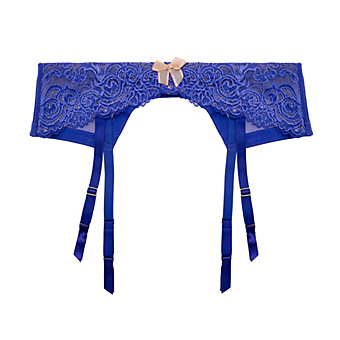 This stunning saturated sapphire suspender is our kind of luxury, and by that we mean that we view the stunning lace, classic shape, and beautiful palette to be necessities.
;