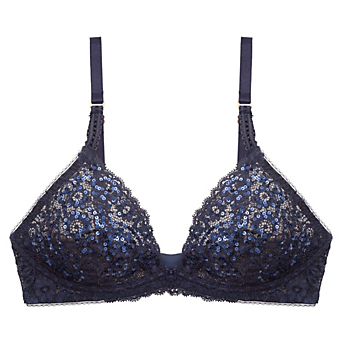 What could be better than sparkles? Well, a supremely comfy and elegant soft bra with subtle swooping underwire that offers just the right amount of support. And sparkles.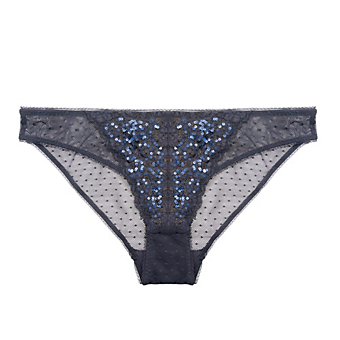 This sweet midnight-blue bottom is all business in the back (well, if your business is a perfectly sheer swiss dot mesh bum) and party in the front (can you say "SPARKLES!?").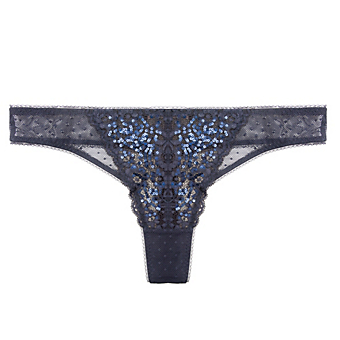 We were wondering what Isabelle was Wondering when she clapped eyes on this vixenish midnight blue bottom. We bet she was wondering "How can I get these sparkles on NOW".
Festival of lights
If it were up to us, we'd have eight nights of lingerie...and lights. Our perfect picks for a bright Hanukkah.
Email