We've always had a bit of a theatrical streak. Add that to our secret love of champagne-glass-shaped-hot-tubs and it's pretty easy to make the leap that we're all secret boudoir-burlesque stars. For those of us who have ever danced around our bedrooms or shaken a tailfeather for a special someone, we recommend taking it up a notch with these burlesque-inspired sparklies. With classic gilded sequins and subtle bows (well, as subtle as bows on nipple covers can be) and coming in a lovely little box that fits perfectly in a bedside drawer or honeymoon luggage, the best part about these are that they're backed with a custom adhesive, and are washable and reusable for jaw-dropping stripteases time and again.
May We Recommend?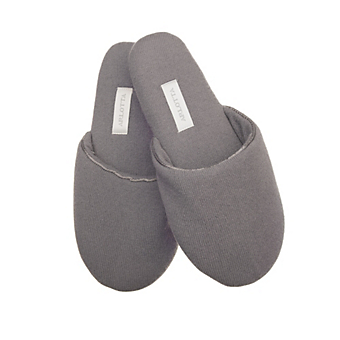 Our fave way to end the day is to immediately take off all of our clothes as soon as we get home and snuggle up in a warm and fuzzy robe. Do you think we leave our shoes on?
As night owl New Yorkers with a penchant for boudoir glamour, it should come as no surprise that we love our sleep masks. Luxe cashmere front, silk back—heaven on earth.