It is a truth universally acknowledged, that a single woman in possession of a window next to her bed must be in want of a sleep mask. Enter the gothic hero: Mary Green's delicate, soft, stay-put silk sleep masks. This isn't some Jet Blue Giveaway from a cross country flight, this is luxury and necessity and ease all rolled into one. Perfect for a little down-time, this 100% silk eyemask from Mary Green features a comfortable elastic strap and a beautifully-embroidered message, don't bother us we're working on our novel.
May We Recommend?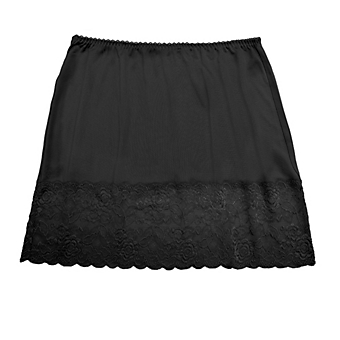 Made of slinky silk-knit fabric with a small edging of pretty lace, Mary Green's mini slip is perfect for a perfect extra foundation layer. Hits at mid-thigh.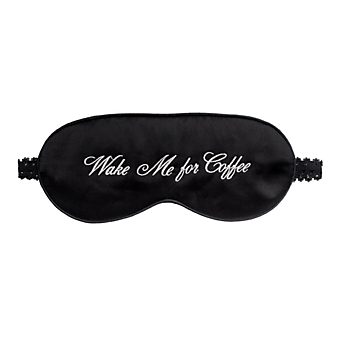 This luscious silk sleepmask ensures that everyone knows when it's time to rouse you from your slumber: when the coffee is ready and not a moment before thankyouverymuch.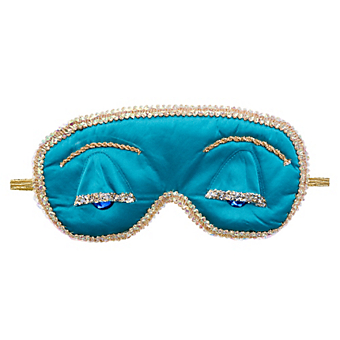 If you can't jump in a cab and go to Tiffany's, channel Miss Holly Golightly with this bejeweled silk sleep mask inspired by our favorite complicated-effortless party girl.
;