Mai oh Mai. We can't decide whether this arachnid suspender, with its eight (!) suspender straps instead of the standard four, to frame each leg black widow style, would be better making us feel incredible all day under a  pencil skirt, or under absolutely nothing at all. We think we'll have to try both and decide.
May We Recommend?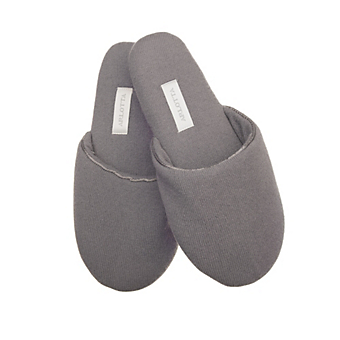 Our fave way to end the day is to immediately take off all of our clothes as soon as we get home and snuggle up in a warm and fuzzy robe. Do you think we leave our shoes on?
As night owl New Yorkers with a penchant for boudoir glamour, it should come as no surprise that we love our sleep masks. Luxe cashmere front, silk back—heaven on earth.