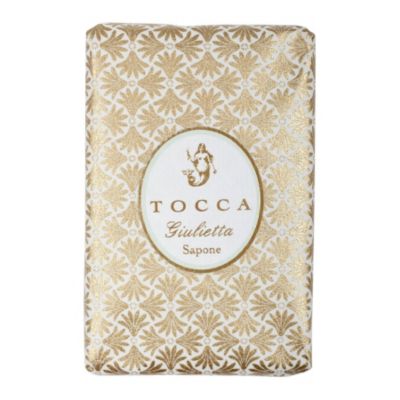 As if we needed another excuse to lather up, Tocca's seriously lovely moisture-rich bar soap turns a bath into a bacchanal. Scented with pink tulip and green apple, this sophisticated Giulietta soap isn't just sweet smelling: Kukui nut oil hydrates, blue green algae extract firms, and vitamin E repairs skin for a soft and glowing after bath. Add the gorgeous hand-made printed paper wrapping and we're ready to get dirty just to get clean.
May We Recommend?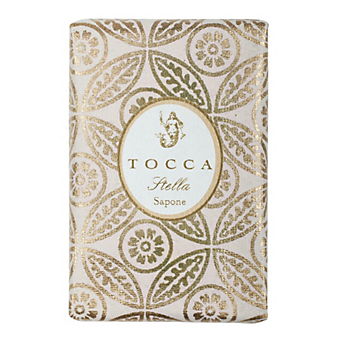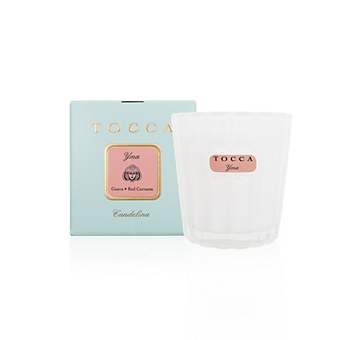 Dark, savory essence of Peruvian guava fruit and the luscious bite of red currant makes us want to put on records and dance the bossa nova all with the lighting of a match.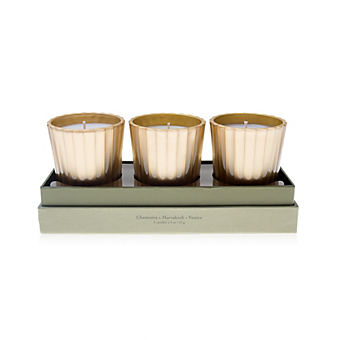 Visions of a darkened room, a flicker of candlelight, venetian glass, heady exotic scents. An exotic riad or chateau? Non. Our apartments after hours. Just light one of these.
;