Inspired by the playful and sensual beauty of French film siren Brigitte Bardot, Tocca's Brigitte fragrance evokes the intoxicating scent of a stroll through the spice markets of Provence. Under the blue skies of the Cote d'Azur, rich notes of saffron, ginger and papaya mingle with the delicate perfume of Moroccan rose wafting from petal-filled baskets. Sultry and soft sandalwood and musk linger in the air.
May We Recommend?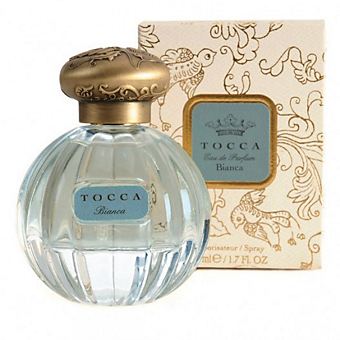 With a light citrus blend of lemon orpur and mandarin, bergamot and lavender, this refreshing parfum is intoxicatingly fresh, clean, sparkling, perfect for living la dolce vita.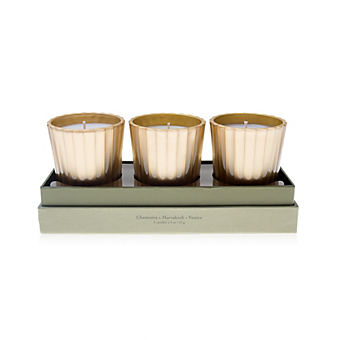 Visions of a darkened room, a flicker of candlelight, venetian glass, heady exotic scents. An exotic riad or chateau? Non. Our apartments after hours. Just light one of these.